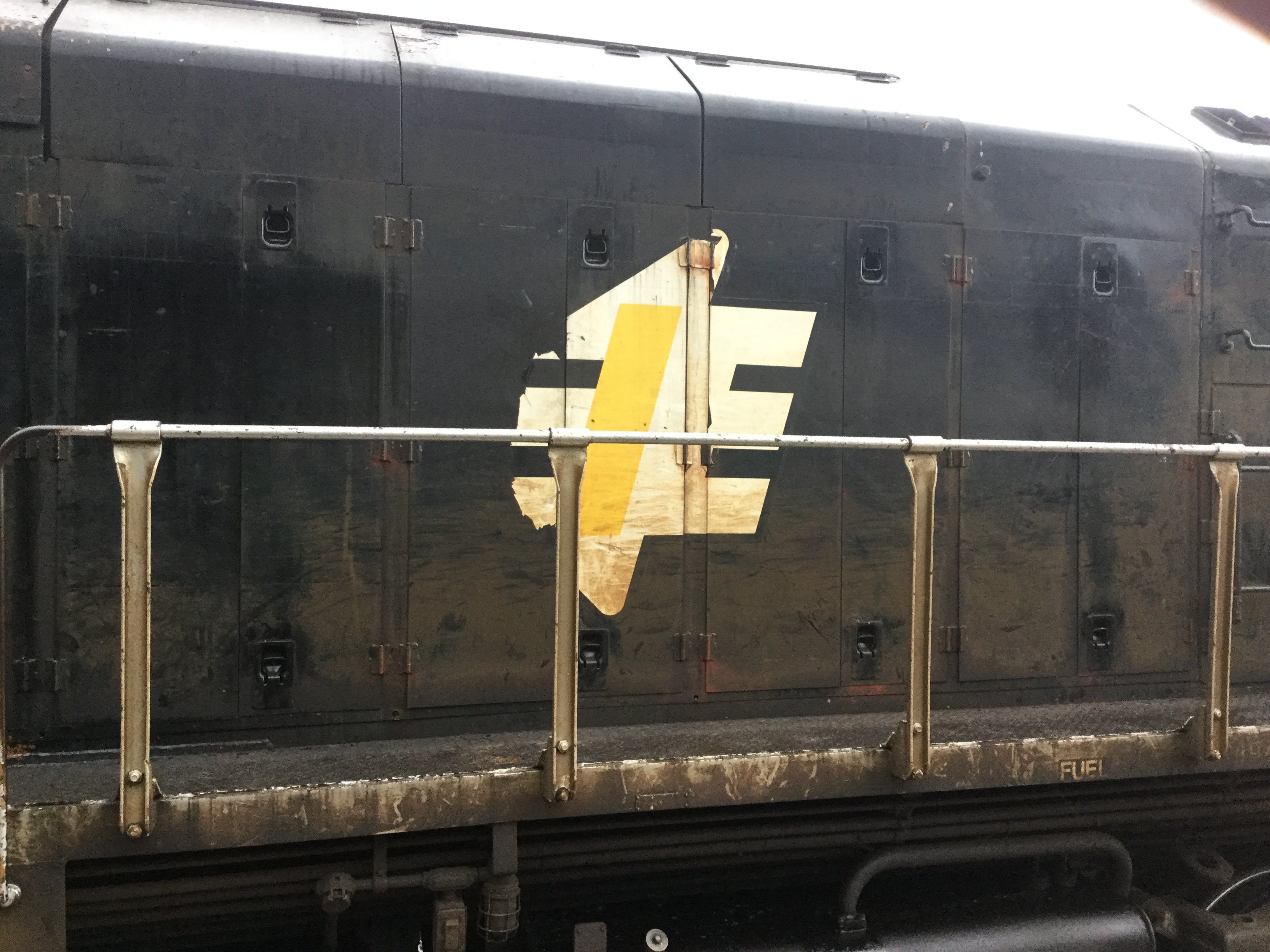 Content count

377

Joined

Last visited

Days Won

1
Everything posted by jason brady
Bit more progress with the curtain sides.Chassis`have had their couplers and buffers added and have all got a blast of paint.I have also attached a Kadee to the what will be the lead wagon.[ATTACH=CONFIG]20670[/ATTACH][ATTACH=CONFIG]20671[/ATTACH][ATTACH=CONFIG]20672[/ATTACH]Im going to get cracking on the bodies over the weekend if i get a chance but sure that never goes to plan:)Im hoping when finished to get them close to how they looked around the mid 90s.Their appearance from any videos i seen from that period had them looking heavily weathered and just tired looking in general with the main colour of blue barely showing thru.

Next up,I decided to put to good use some Dapol prestwin kits which i had picked up a while back,so i ordered myself some curtain-sided resin bodies from David at D&M models.I really like the look of this wagon and Im looking forward to getting stuck into them over the next few weeks.I made a start on a few of the chassis last week so im going to keep going on them before i do anything else.

Love that corrugated shed,this just gets better as it progresses.

Any of the standards I've seen without the genny knocking around are all resprays.Most of them look well once its had a decent paint job done on it.

The four together are Bachmann twin packs which were produced for marks models,the one on its own is a railtrack re spray with SSM decals.

Thanks for the comments,much appreciated

I loved the liveries of the early/mid 90s myself,but your right i find its very hard not to pick up anything either side of that!as you said life is short run what you want.

Lovely layout,nice to see the different liveries from different times instead of having to stick to a certain era.

Those added parts finished them off,they look fantastic.

jason brady replied to WT CLASS 2-6-4T No. 4's topic in News

I was on murphys site yesterday and the 121 class is still in under their "future plans" banner.Nothing with about any production or release dates.

Finally got a chance to start my re-spray last weekend and finished it off today.Thanks to HEIRFLICK for the picture sent to work off and colin for the advice regarding the mesh.Ive just done one wagon out of the 7 to see how it would turn out.

Cheers Colin,and thanks for the advice on the canopy,better safe than sorry:tumbsup:

Thanks for the picture:tumbsup:

I dont think its that good!!! But thanks anyway.

Thanks for that,ye happy enough with how the interior worked out.

Looks great as always anthony,was there sunday myself.

Thanks David,very wise words indeed.

Hows things everyone.Ive just a quick question,im going to start re painting some bachmann sealion /seacow wagons over the weekend into NIR yellow livery.The thing is 4 of the 7 wagons have a mesh canopy which must have been added to the later seacow units.I just want make sure this wasnt on any of NIRs wagons before i snip it off,any of the pictures ive seen didnt have the canopy.Any help would be great thanks.

Powders and some washes,then sealed it with matt varnish with the airbrush once the ballast load hardend.

Another small project im working on,ive 6 of these autoballasters to do,ive just weatherd one lightly.Again any feedback would be great as to does it look ok or am i going wrong anywhere along the line?